Hi It is August 1st! Half way-ish though summer. I have a question for you. Do you want to get access to brand NEW Close to my heart products before the Idea book will be released September 1st? August is the time to get your hands on new products not seen before. I have a couple of picture explaining the specials from Close to my heart.
Isn't this an awesome roll up for your accessories, I am going to use these to sort my embellishments and planner goodies to keep it very organized. You can also grab it on the go! Perfect for my planner buddies! Oh what what this does not show, well it has 16, pockets!!!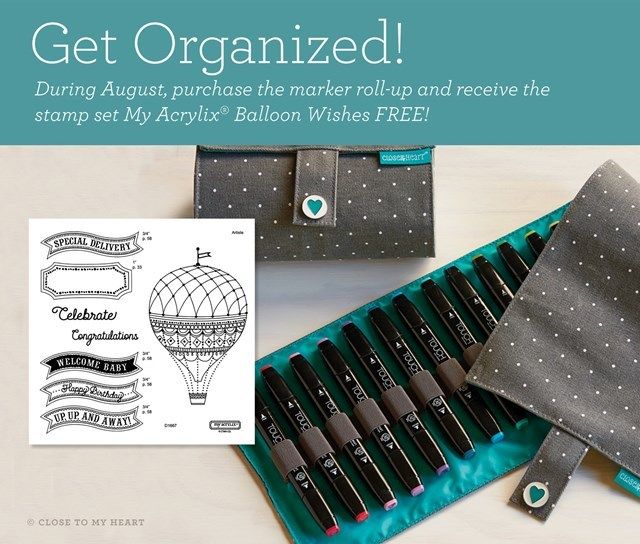 If you like to color? How about this set? This marker roll up will hold your Shinhan markers. You will receive a new stamp set with this order. It is also from the unreleased catalog, get yours before anyone else!
Grab on the go! perfect for the awesome sharpie collection or your Shinhans.
If you would like your own click here to buy. Each purchase will be entered in to a giveaway for card makers or planner folks!