Welcome back for another card!
This warm card is another from the Taste of Summer we all got last month, did you pick one up? If you did send me a link of your projects...I LOVE eye candy!!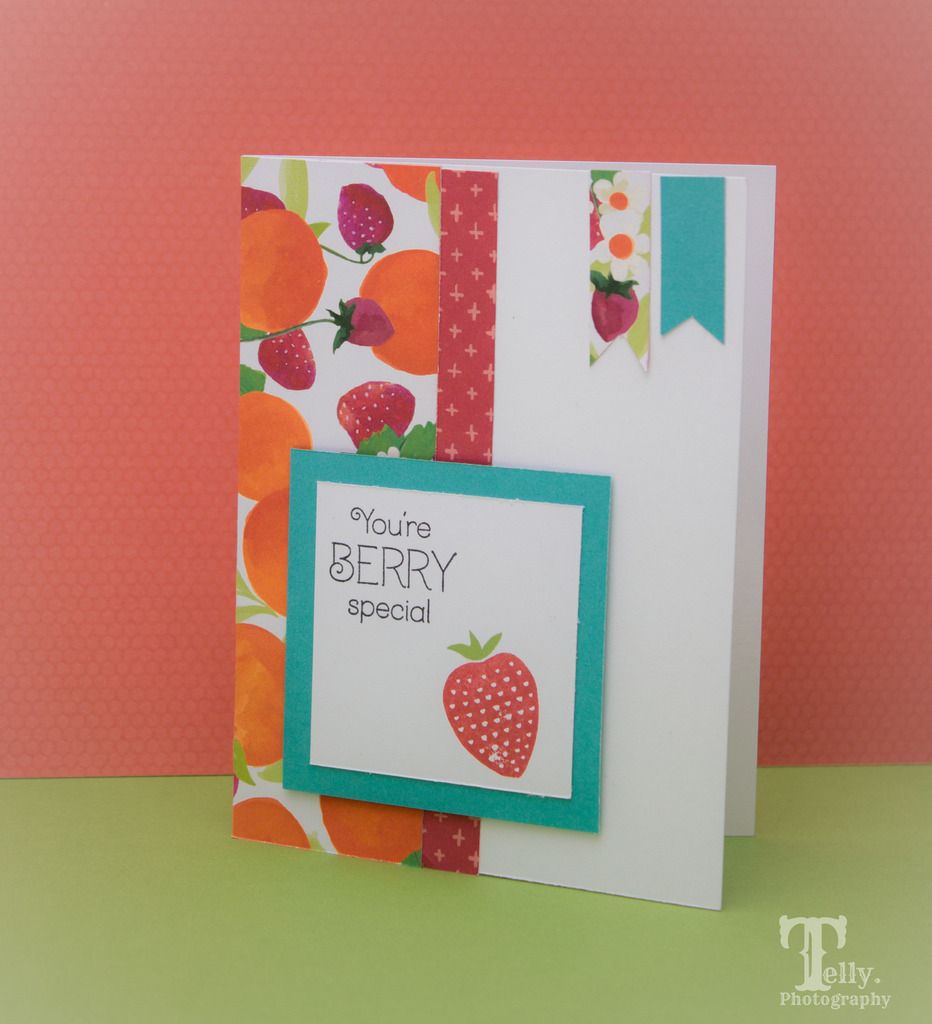 Yes you are..Berry Special!!! I added the lagoon paper for a punch. Again this card had so much going on that i felt i did not need to add any embellishments. I honestly took like 10 mins to make this card, from planning to finishing it up...fast, easy and cute!
As always, thanks for stopping by! See ya all tomorrow.