Welcome to the Hearts of the West team blog hop!
If this is your first time joining us you will love it. It features Close to my hearts Consultants from all over Canada showing you their projects. The hearts of the west team was founded by Nancy Klein.
This months challenge is Hopscotch paper pack, brought to you by the new Annual Inspirations, hand picked from Nancy Klein. (doesn't she pick the best paper packs?)
If you came from
Nancy's Blog
then you're in the right place, this is a go around blog hop so you can start anywhere! Just in case, the full list of the hoppers will be at the bottom. Have a great time!
Please contact us if you would like more info on how to make your own project. Starting April 1 2015 you can ask your consultant how to get the brand new Seasonal Expressions 2!
I love this paperpack, it is full of fun colors and pairs nicely with almost any shade in the CTMH Whismy Fundamentals paper pack. The bunches of flowers i cut from Artbooking (Cricut) one at 3 each cut at 11", 7", and 3". I sponged the edges and attached them with a glue pen and attached them to the layout with glue dots. A little bling all around the pages.
The Happy Easter was cut 3 times in different colors and then i just use washi tape to hold it on my paper cutter and cut them cut, then i attach them with a glue pen. They turned out pretty awesome.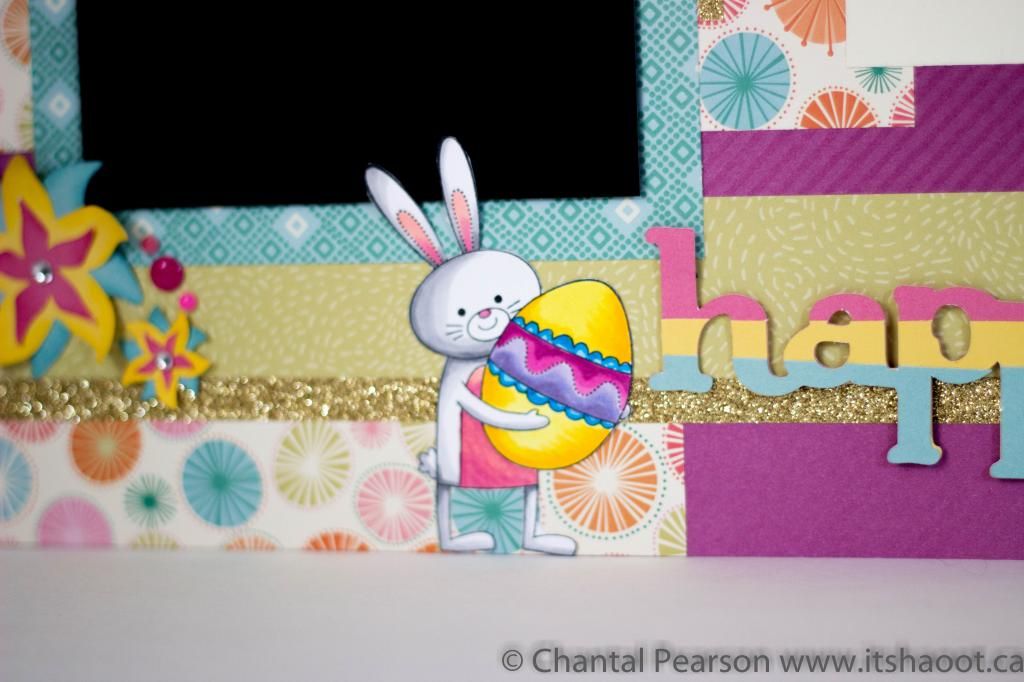 2 cut bunnies are added for fun, colored with Copics.
If you would like more info please contact me. Thanks!!
Your next stop is
Chelsey's Blog
.
Thanks for joining us this month and come back next month to see what creative projects we can bring to you! Thank you for stopping by and please feel free to leave a comment.
1. Nancy Klein's -
http://nancyklein.blogspot.ca/2015/02/hearts-of-west-march-blog-hop-hopscotch.html
2. Chantal Pearson's -
http://www.itsahoot.ca/2015/02/hwbh-marchs.html
3. Chelsey Vorosmarty -
http://www.personaltouchscrapbooking.com/2015/01/hearts-of-west-march-blog-hop.html
4. Terry Ann Diack -
http://terryanndiack.blogspot.ca/2015/02/hopscotch-layout-hwbh.html
5. Heather Myers -
http://hlmyers.blogspot.ca/2015/02/march-hearts-of-west-blog-hop-hop-scotch.html
6. Holly Young-Bowers -
http://heartfeltmemories2.blogspot.ca/2015/02/hopscotch-hearts-of-west-blog-hop.html
7. Valerie Kapsha -
http://surescrapsalot.com/hopscotch-team-blog-hop/
8. Kerry Hammel -
http://scrapbookfunbykerry.blogspot.ca/2015/02/hopscotch-hwbh-march.html
9. Corinna Murphy -
http://corinnacraftfun.blogspot.ca/2015/02/welcome-to-hearts-of-west-team-blog-hop.html
10. Donna Thomson-Digby -
http://datsmystyledj.blogspot.ca/2015/02/hearts-of-west-11th-blog-hop-hopscotch.html
11. Sonia Parent St Jean -
http://www.scrappingsonia.blogspot.ca/2015/02/marchs-hearts-of-west-hopscotch-blog-hop.html
12. Kim Loewen -
http://scrappinwithheart.blogspot.ca/2015/02/march-hearts-of-west-blog-hop.html
13. Janet McCormick -
http://worksofheart2011.blogspot.ca/2015/02/hopscotch-hearts-of-west-blog-hop.html