Welcome to the Hearts of the West team blog hop!
If this is your first time joining us you will love it. It features Close to my hearts Consultants from all over Canada showing you their projects. The hearts of the west team was founded by Nancy Klein.
This months challenge is Heartstrings paper pack, brought to you by the new Seasonal Expressions, hand picked from Nancy Klein.
If you came from Nancy's Blog then you're in the right place, this is a go around blog hop so you can start anywhere! Just in case, the full list will be at the bottom. So, as always, grab your coffee, tea, water, relax, and hop around the team with us.
This month choice was cute and super fun. We don't make Valentines Day a big deal in our house, we don't usually send out cards or go for dinner, exchange anytime, but this year i wanted to do something different. I decided to make a coupon book for my hubby and i need a cute package to keep it in. This is what i came up with.
A super cute mail box: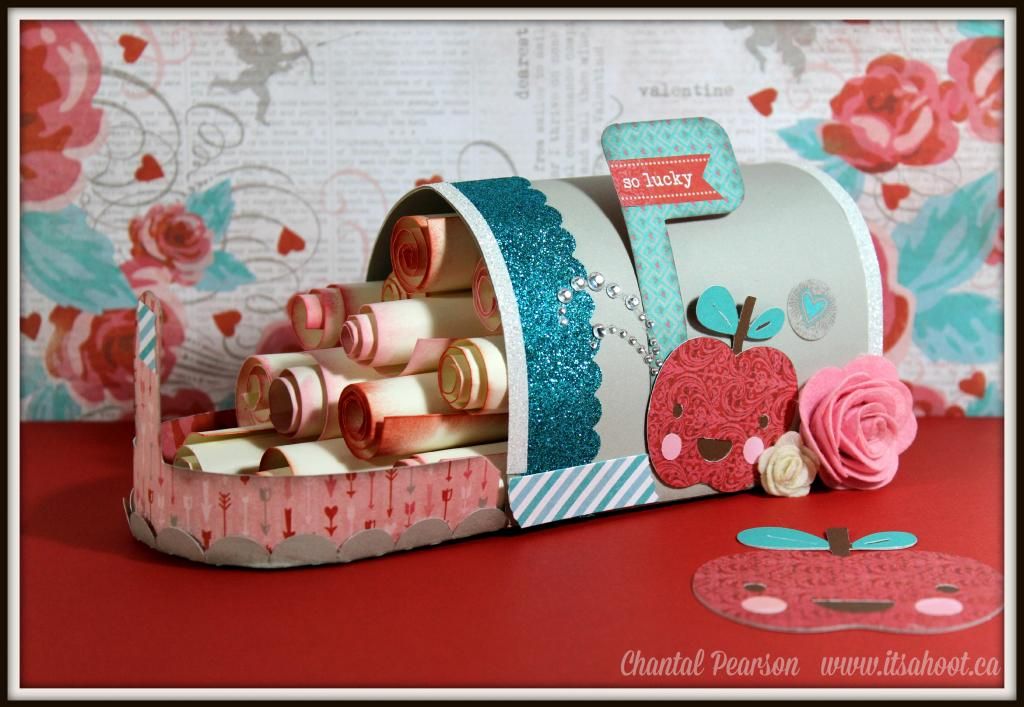 The base of the mail box was cut out at 3.14" from the Artiste collection and the cute apple was cut 2" from Create a Critter. I used Heartstrings paper pack with the compliments and an older flower embellishments from the retired Frosted series back last year.
This is the other side of the mail box and when it is closed.
Each scroll with have a coupon written on it. It will be a fun gift for couples.
Thanks for joining us this month and come back next month to see what creative projects we can bring to you! Thank you for stopping by and please feel free to leave a comment.