I really wish i could go to these once a month :-) they are fun amazing and i get soooo much done! Just a few short weeks ago i attended Nancy's in the beautiful town of Canmore ( i would totally move there in a second)
I was able to get 4 layout finished as well as visiting with some wonderful and fun ladies. I met 2 of my readers (they always make me blush)
I scheduled 4 posts about this but totally ran out of time so today you will get to see all 4 of them as well as the secret project Nancy designed for us. It is a wicked idea! One that i will use every year!
Take a look at these layouts, send me your comments..i LOVE to hear from you.
!st layout a now retired paper pack Jubliee (my favorite one) This is at the Calgary Corn Maze I stayed up to 12.30am to finish this...it was a must a tell ya.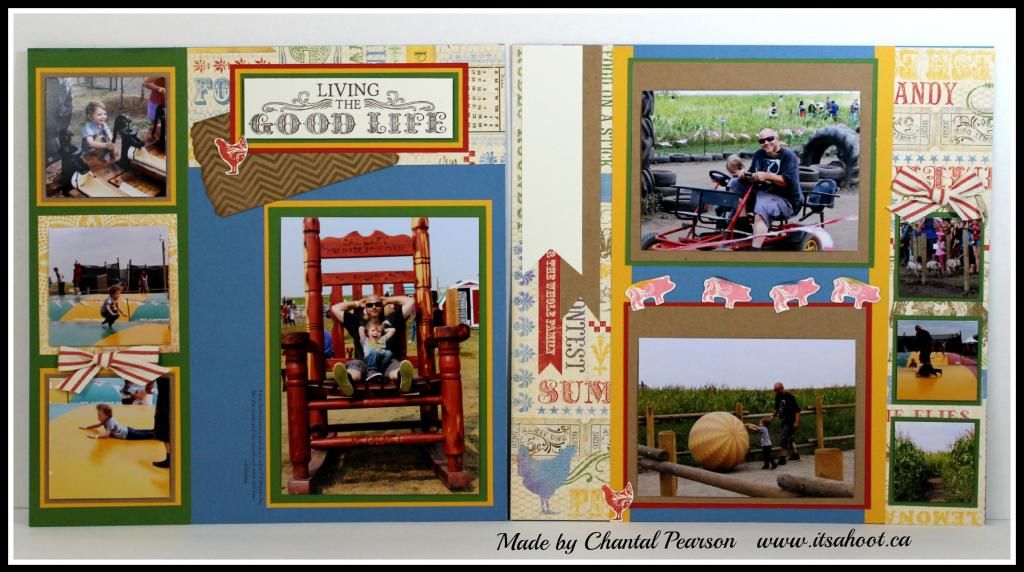 No special techniques, pretty simple layout. The pigs are colored the same way they are at the corn maze, they race them and it is one of our favorite things to see there. The Colonial white flag is a great place for me to add my journal notes.
This is the main embellishment on this next layout. I use sponges to add color, used a black pen for fake stitching and then after i attached them i used Liquid glass all over the blue parts. It took a little while to dry but it came out great!
I used artbooking for the honey comb overlay and a wicked stamp set that fits just perfectly in the blue over lay. The kraft over lay was a bit tighter fit but it worked out. The odd 3 blank rectangles are just for my journal notes.
One of my favorite places in Calgary is Heritage park. This place is amazing and we never get the whole park done in 1 day. I captured a few sneak peek to put in this layout. I will add more layouts soon. I really distressed the edges (always fun to rip paper)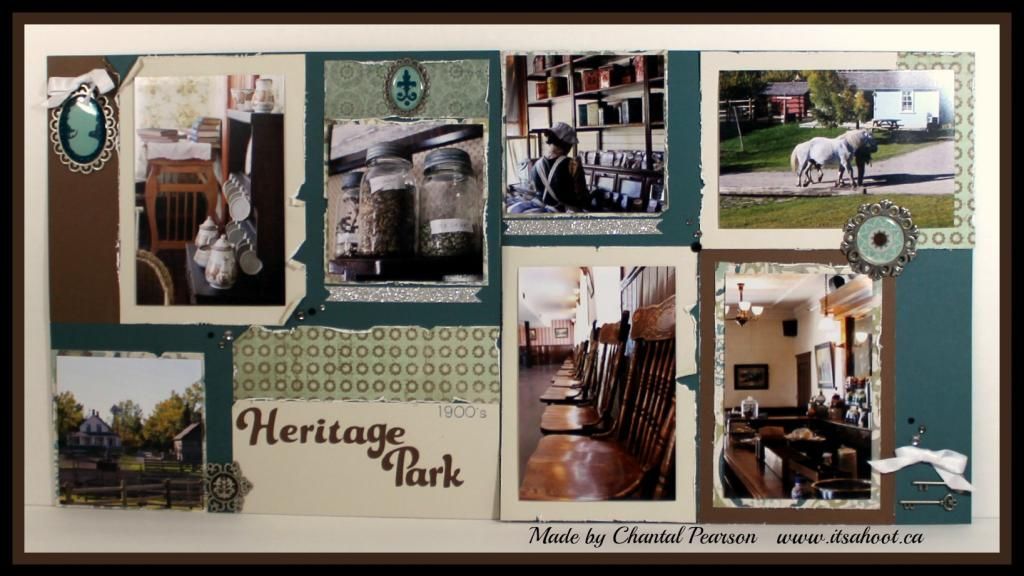 Last layout of the weekend turned out pretty cool. I made each element with the artiste from the chip board poker chips to the ace of spades card. Too much fun!!
This also was at Heritage park in the fun saloon. I added a little retired paper under the poker title. The back pages are from the basic fundamentals. I LOVE LOVE these paper packs. I will have a very fun Rainbow greeting card class at the end of this month. $30 for 10 brightly colored cards to keep you a head of the game :-)
This is the awesome project from Nancy klein. This is what i went home with and a still full pack of coordinating chip board pieces.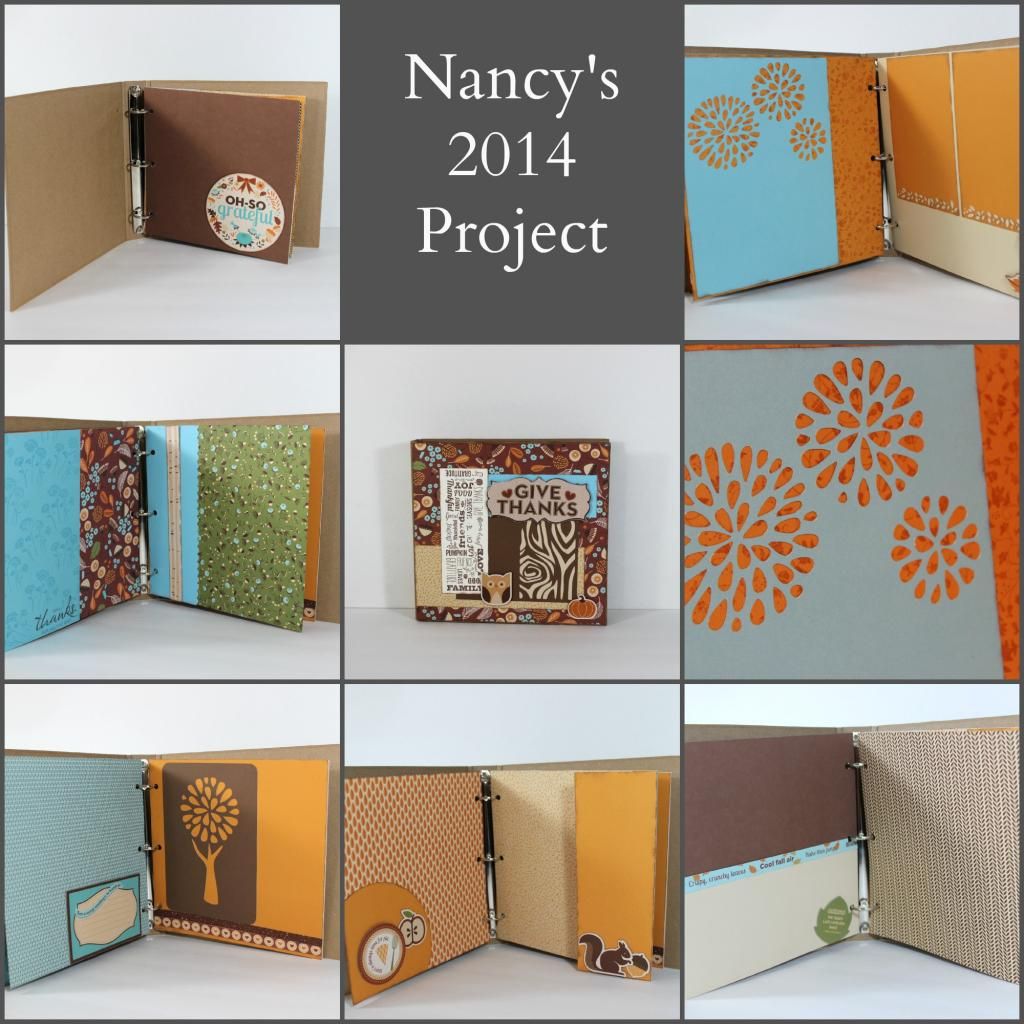 What Nancy recommend is to stick your timeless recipes and pictures of the foods and family and keep adding to it every year. I will do that and i will start just as soon as i use my
Studio J
to print out my odd sized pictures. They are on sale right now and they are giving away golden tickets!!! I really want one so i can just frame it. I love everything CTMH. Click
here
for more info
Thank you for reading and i hope you have a wonderful day!! Stay tuned soon for another blog post featuring my favorite layouts. Also i am looking for some ladies for a monthly scrapbook club.