I did a picture series on unboxing the workshop on the go Pathfinding kit from Close to my Heart, I'm teaching this workshop in September but i just had to give you a look now.
This is really fun workshop and now you and i have 3 - 2 page layouts ready for us to just stick in the pictures and a bit of journaling.
Take a look at the unboxing! well it is not really a box so maybe unwrapping?
This is how it comes, nice and well put together. I love the smell when you first open it...CTMH peeps will totally understand that. It is the 30th Year for CTMH!!
They are laid out from the paper pack in the back (so pretty). It comes with a full paper pack as well as some extra cardstock! The embellishments are pretty sweet too. The stamp set is pretty big too and i can use it on different project too. Even sweeter!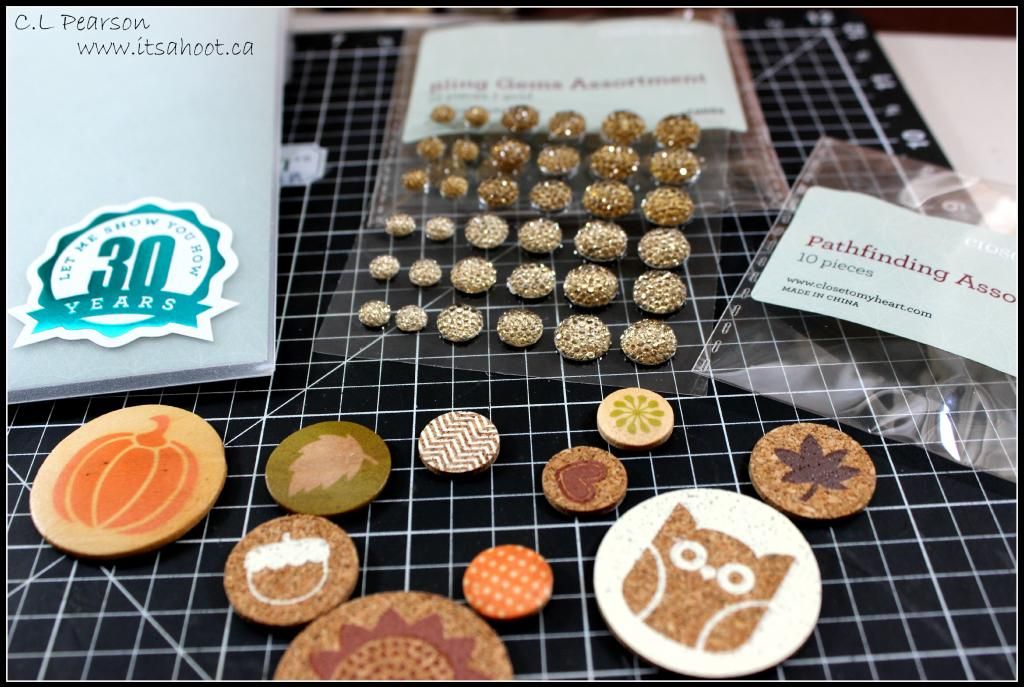 WOW!! The bling gems are really sparkly, there are 2 sheets like the one you see. Like really sparkly. Then you have a mix of cork and wood embellishments to go with it. I'm an owl girl! they all have self adhesive on the back so it is easy peasy and they stick quite well, even layering them. I LOVE ctmh embellishments, they coordinate, and work everywhere. I shall hoard them all!
With the 2 layouts you get with instructions (full colored, high quality) you will receive another layout directions you can use or not use. I love how it turned out.
This is the first layout, with the cricut cut out (i will have that ready for you) or choose the other layout with out it. There are a couple of techniques that i added like the rock n roll stamping, to add a bit of a dimension. I used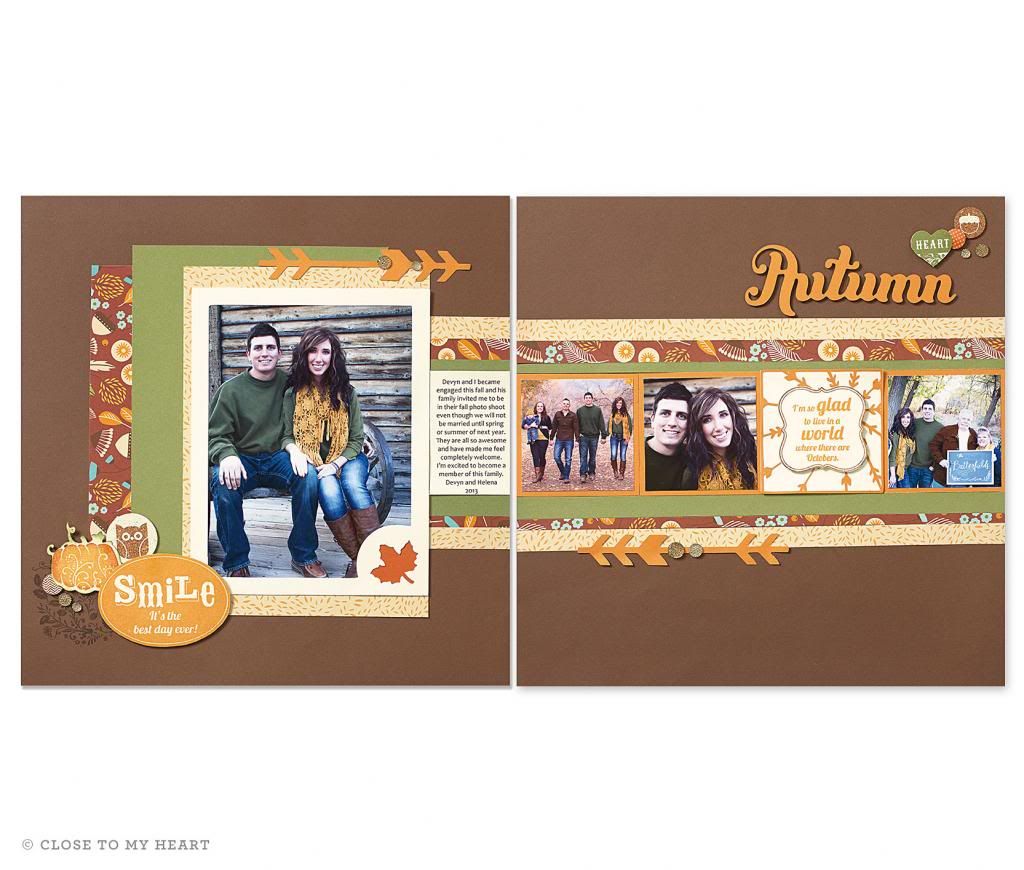 This is my layout for you to see with out pictures, I'm so happy with it!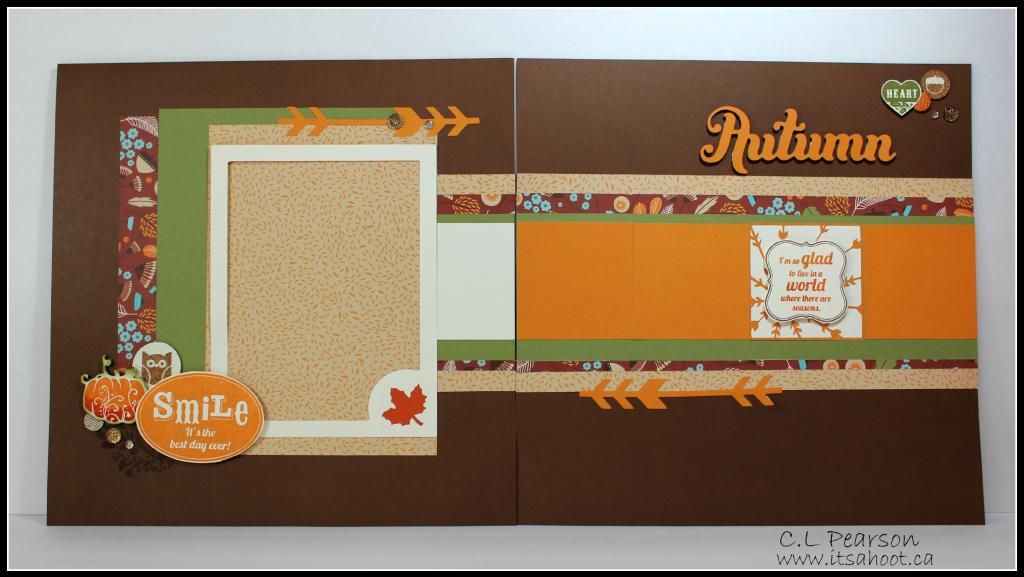 The next one is the 2nd optional layout.
Look at the crisp colors, it makes me remember the crisp fall mornings with the warm afternoons. I love this layout! did i say i love this layout..uh huh!
This is the Bonus layout you will get instructions on when you buy the WOTG from moi.
It turned out really well and it completed my fall layouts in my scrapbook.
Did you know you could easily turn this in to a mini album if your not in to full size? Just ask! all you need is a mini album cover. We have very nice Kraft's ones.
SO the sneak peek turned in to a full showcase,.....Could not stop showing you pictures, I'm stinking excited to show you how!! Prepaid is due by Sept 15th Class is at the end of the month on September 30th 2014. Let me know if you want the paper to be pre-cut for you or not.
One more thing, you can take this kit to go!! I will have the added items cut and ready for you to pick up and take home. You can make in your free time.
thanks again for reading and letting me share this workshop with you.