Welcome to the Hearts of the West team blog hop! September's Edition. If this is your first time joining us you will love it. It features Close to my hearts Consultants from all over Canada showing you their projects.The hearts of the west was, founded by Nancy Klein.
This months challenge is Pathfinding paper pack, brought to you by the new Annual Inspirations, hand picked from Nancy Klein.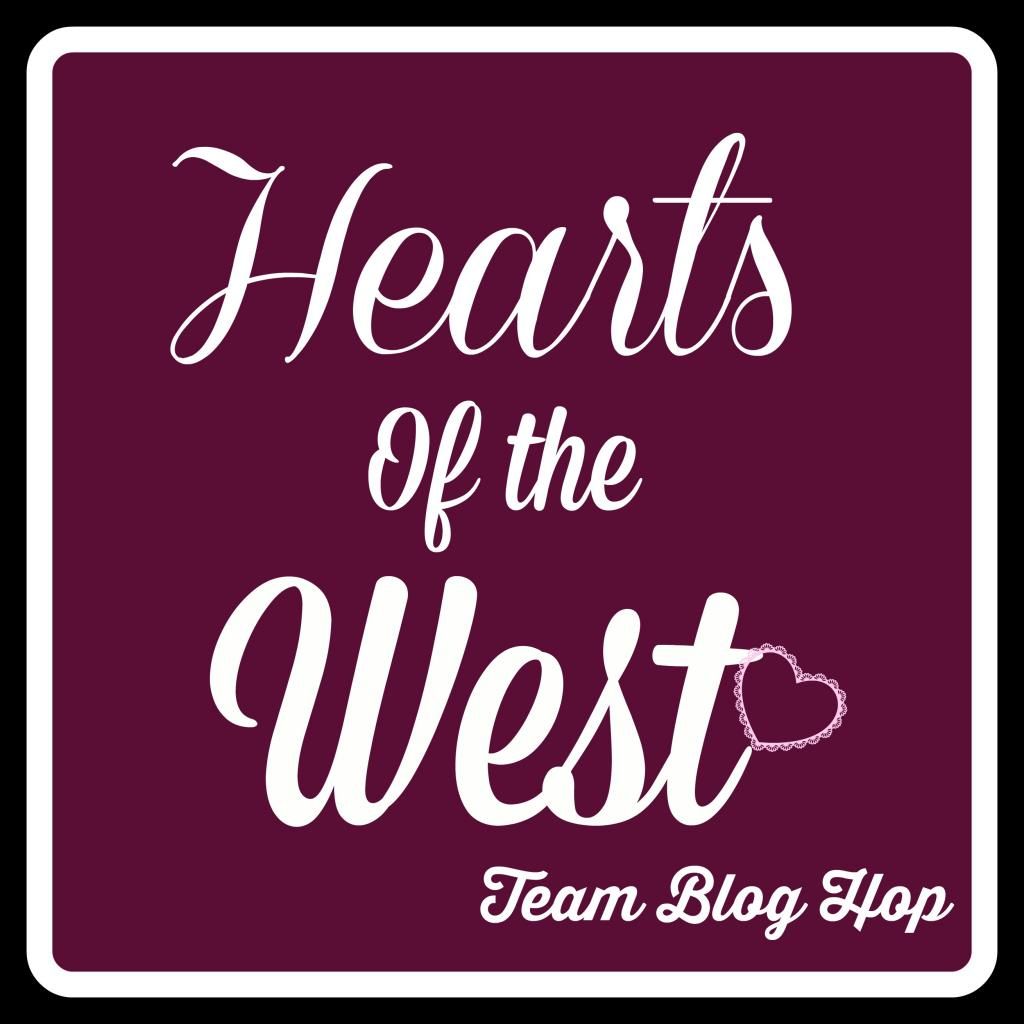 If you came from
Nancy Klein's Blog
then your in the right place, this is a go around blog so you can start anywhere! Just in case the full list will be at the bottom. SO as always grab your coffee, tea, water, relax and hop around the team with us.
Pathfinding is one of my favorite paper packs of this Idea Book, it has all my favorite colors and i really can find so many projects to make with it. With all the new classes coming up, it was time to come up with this years Thanksgiving place setting. I will post the whole thing on The Autumn Pot after Thanksgiving.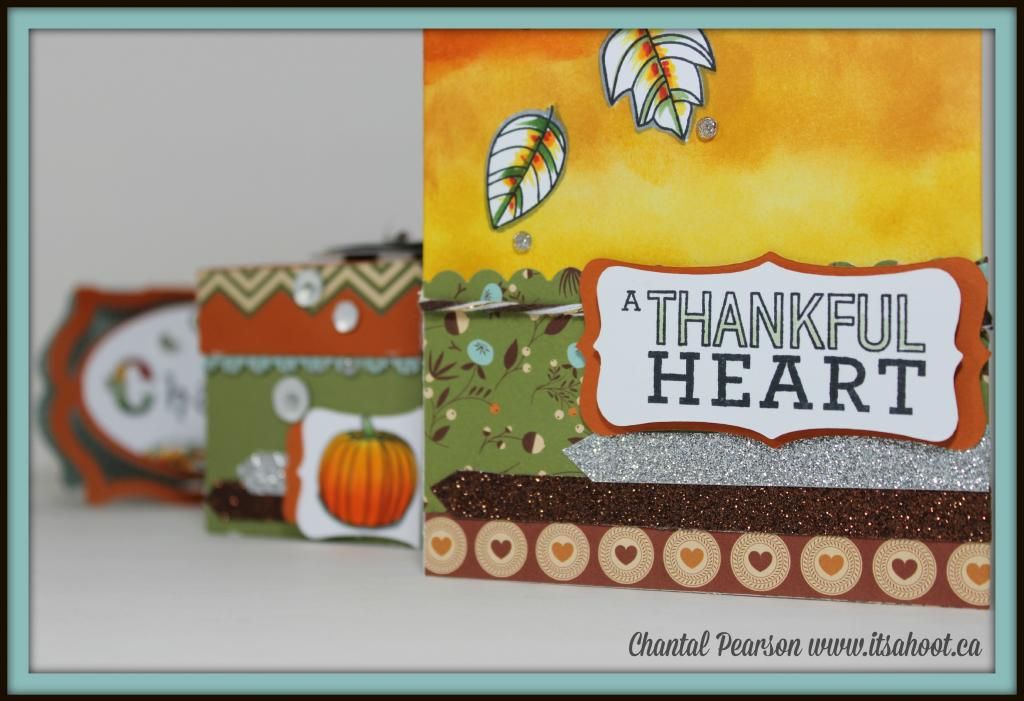 I used the cricut and Artiste for this place setting cards. I cut them out twice, once in Autumn Terracotta and other in White Daisy. I use Memento Ink and colored it with Copics. I use the older Stamp of the Month for my name. I finished it off with some of the new sequins.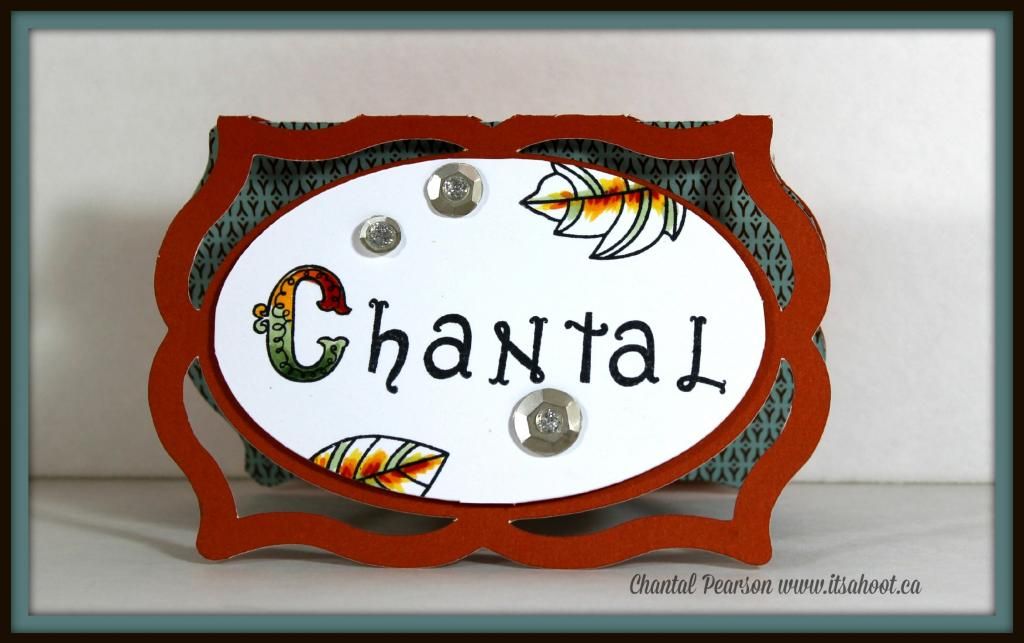 Check out this adorable goody box, not sure what to fill them with but everything was cut out on the Artist. The image is from the new stamp set......and you can see how i finished it off. Oh and i layered a super cute button cut out with double foam tape. I LOVE this cartridge!
Here is the finishing card to thank my guest for coming to our annual Thanksgiving feast!! I use the masking technique with sponge daubers..after i use memento ink and colors with Copics. I'm super uber excited for autumn this year.
That is my take on Pathfinding challenge, you can find more on my blog here and there. Don't forget you can join my classes next month that features this paper pack. Please check out the
DIY classes
for more info
Your next stop is
Linda Pekrul's Blog
.
Thanks for joining us this month and come back next month to see what crafty projects we can bring to you!
The line up:
1. Nancy Klein -
http://nancyklein.blogspot.ca/2014/09/hearts-of-west-september-2014-blog-hop.html
2. Chantal Pearson - (That's me!)
3. Linda Pekrul -
http://blueskyscrapping.blogspot.ca/2014/08/september-hearts-of-west-blog-hop.html
4. Donna Thomson-Digby -
http://datsmystyledj.blogspot.ca/2014/08/hearts-of-west-blog-hop-5.html
5. Justine Hovey -
http://www.justinehovey.com/2014/08/hearts-of-west-pathfinding-blog-hop.html
6. Chelsey Vorosmarty -
http://www.personaltouchscrapbooking.com/2014/08/hearts-of-west-september-blog-hop.html
7. Terry Ann Diack -
http://terryanndiack.blogspot.ca/2014/08/pathfinding-paper-pack-blog-hop.htm
8. Freya Hall Dunbar -
http://freyassimplecreations.blogspot.ca/2014/08/septembers-hearts-of-west-blog-hop.html
9. Sonia Parent St Jean -
http://www.scrappingsonia.blogspot.ca/2014/08/septembers-hearts-of-west-blog-hop.html