Yeah this is my studio and yep it is in black and white. I really need to organize and paint it. lol Any one want to come? ...im helpless, really i am.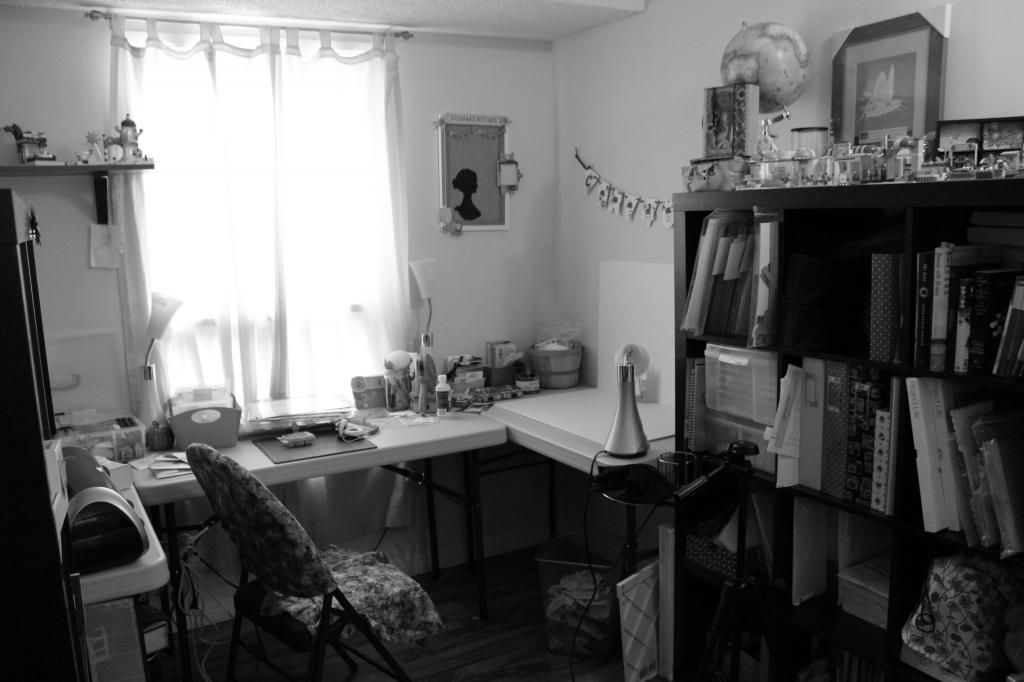 Here is what i call my studio but it holds sooo much more. My uh, legos. My business stuff, from Jamberry to Close to my Heart.
Over on the right you can see my sewing machine (I'm scared to use it).
Some of my other crafts like canvas, Project life. Projects waiting to be made.
I have an apple basket that holds some card project being made and card kits that are finished. I have 3 ottlights for my work space but also doubles as lighting to take picture of my projects.
Here is a closer look of that space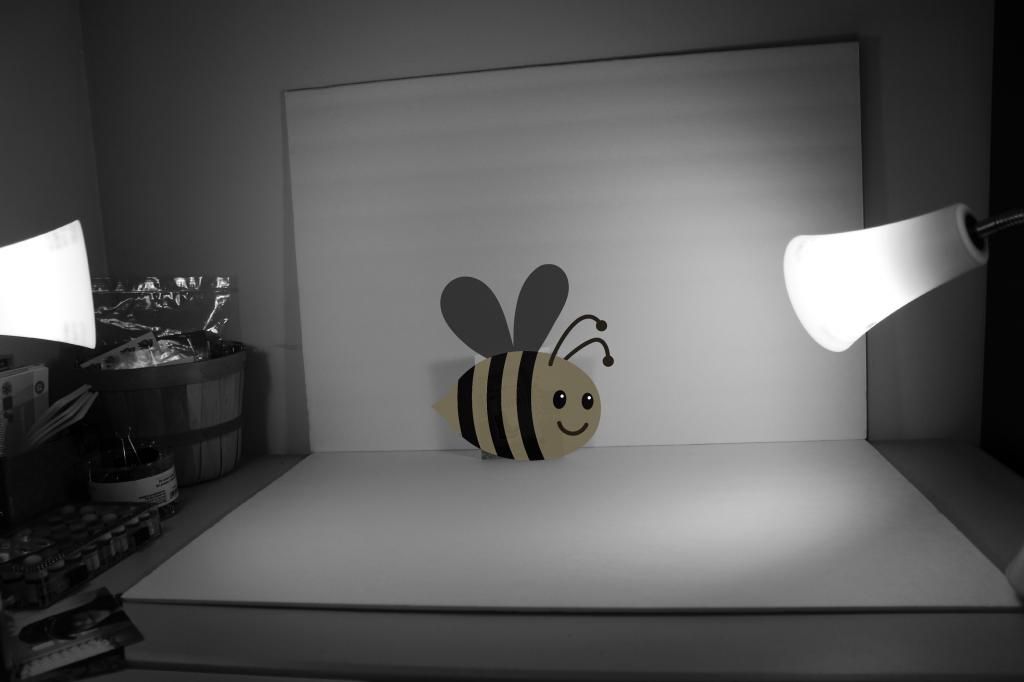 The card looks so small but it is large enough for a 2 page layout, with some extra room. Sorry i had to add a bee, when i took the picture i did not realize that it was the project im teaching for thrive, no sneaky peek for that.
So i as you can see i need your help!! Please comment, send me a message, with your suggestions! The next picture will be in color! Hopefully maybe?