Welcome to our May Blog Hop featuring home decor creations. To purchase any of the items seen in our blog hop today, contact your local consultant to place an order.
We hope that you will take the time to leave comments on our posts, as we love to get feedback from our viewers....whether it was something that you really liked or some new technique

that was used that you would like to learn how to do....by leaving us comments, we get to hear what you like, and what you want to see. Thank you… now on to our hop!
If you have just hopped onto my blog, you can start here as this is a circular hop, but if you want to follow us across Canada then please start at the beginning and join Michelle at
My creations with Michelle
. If you came from Janet of
Jan's Works of Heart
then you are in the right place!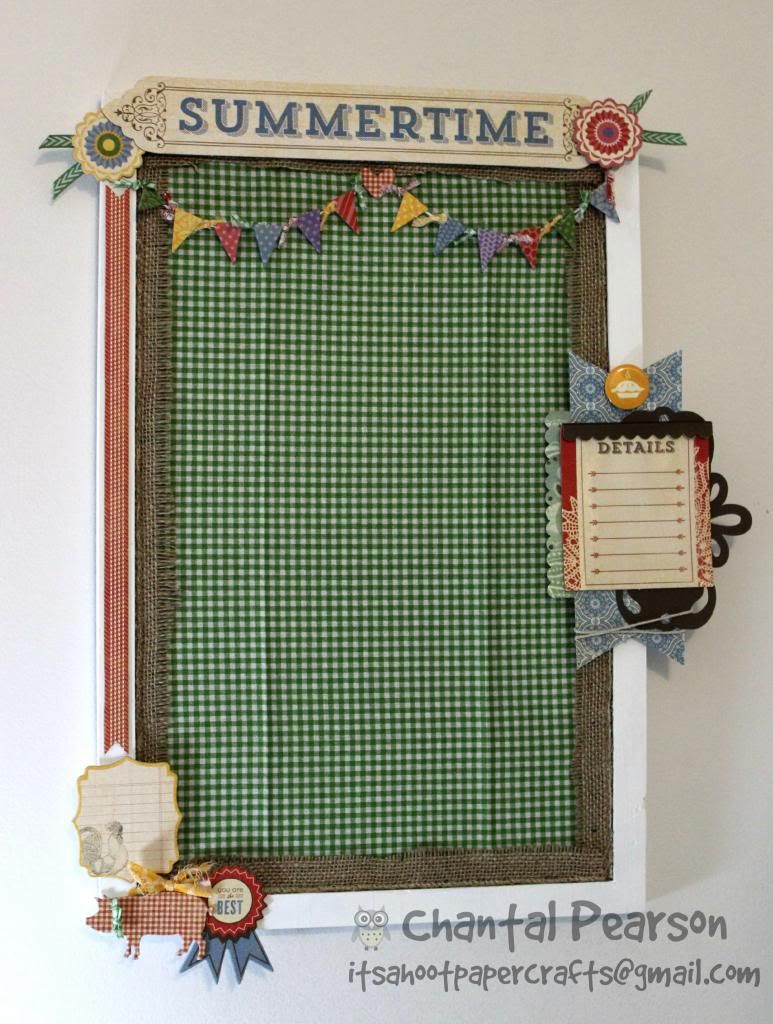 Im so very in love with the Jubilee paper and coordinating embellishments, i found this old pin board and i thought it could use a facelift..Jubilee to the rescue! Im still not 100% if i like it or not and the lighting does not help at all but hey, it works and it looks was better then before.
So i painted the trim super white and just added the coordinating chip board and some fabric. Glue dots were my best friend for this project.
I used some scraps on this grouping and i even used a piece of old paper protector and trimmed it up so i can have a little handy erasable board to jot down a quick reminder. I just love the little pie flair!
Here is my favorite part of the 3 clusters i made, the little piggy needed a cute green collar..dont ya think?
Your next stop on the Cross Canada Hop is Nancy Klein's
Blog
Thanks for hopping along with us - we hope we were able to inspire you to get creative using some of the designs, products and techniques seen along the way. We hope you will join us again next month when we will be featuring Fancy Fold Cards So mark June 15th on your calendars and hop along with us.