Welcome to our April Blog Hop featuring creations made with our latest Cricut Cartridge, Artbooking. To purchase any of the items seen in our blog hop today, contact your local consultant to place an order.
We hope that you will take the time to leave comments on our posts, as we love to get feedback from our viewers....whether it was something that you really liked or some new technique that was used that you would like to learn how to do....by leaving us comments, we get to hear what you like, and what you want to see. Thank you… now on to our hop!
If you have just hopped onto my blog, you can start here as this is a circular hop, but if you want to follow us across Canada then please start at the beginning and join Michelle Stewart's blog My Creations with Michelle. If you came from Kathy Skipper of It's a Girl Thing! then you are in the right place!
From this Idea book's i would have to say my favorite paper pack is the Jubilee, have you seen it? I love it so much that i have been slowly decorating my studio with the paper pack and coordinating fabrics, colors, embellishments and stamp sets. I can't wait to share more of the fun projects i have been making and i wanted to start with this cute frame that will soon be hung on my door. Im working on a fun open/closed sign that hangs just below this frame.
Please excuse the bad lighting, i took the pictures at night with out my ott lights, I might add some fun pictures to the frame on the right, maybe of the studio or logo? I just love these colors and they certainly scream summer.
I used many cuts from the Artbooking catridge and most was made with the real dial size, except for the pennant frame in the middle. The bows were cut from Artist as well at the very back chocolate doily, is that what they are called? i don't know but they sure fit in well. Most of the main features on this frame is white but i brought in some punches of color to keep your eye moving.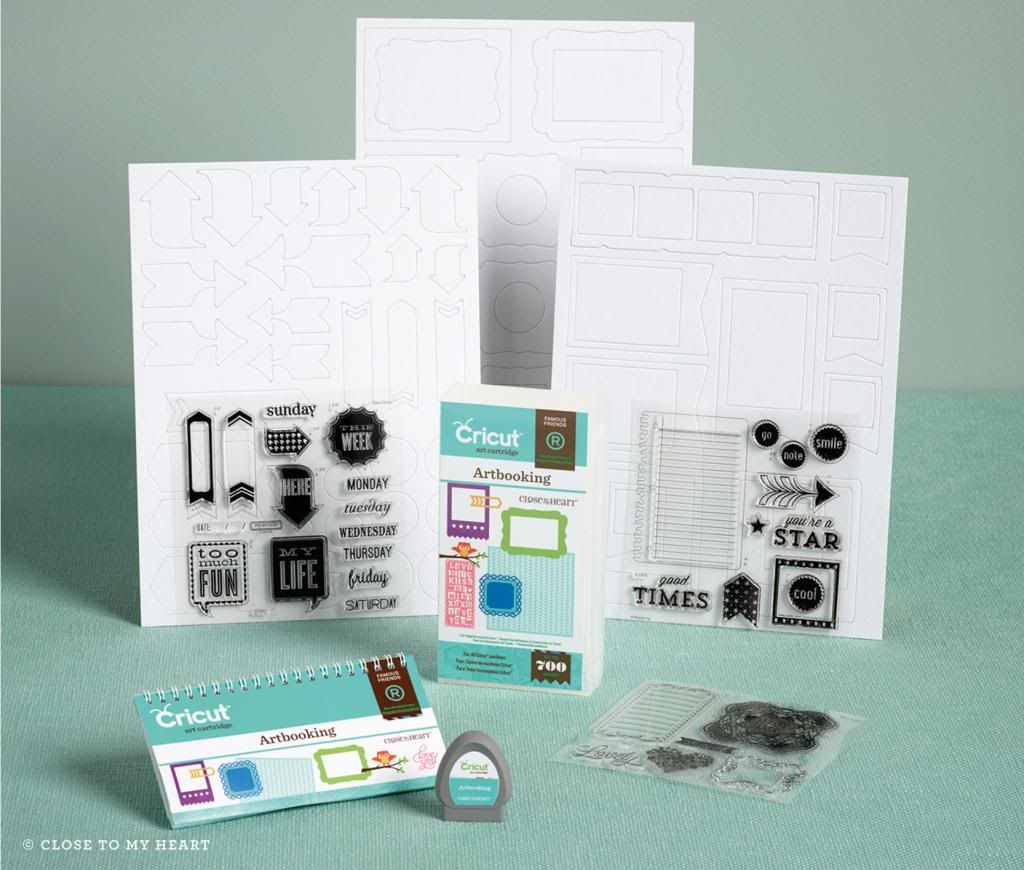 Recipe: - All items are CTMH (except clothes pins)
Artbooking Cricut Cartridge Collection
Jubilee paper pack, coordinating chip board, embellishments and fabric
If you get lost along the way, you can head to Michelle S Blog, as she has the complete blog list.
Thanks for hopping along with us - we hope we were able to inspire you to get creative using some of the designs, products and techniques seen along the way. We hope you will join us again next month when we will be featuring Home Decor projects. So mark May 15th on your calendars and hop along with us.