Gerber Daisies! Is it spring yet? lol nope looking outside it is still cold and snowing. Today i am sitting in my living room on the first week of spring 2014 and as i post this, I'm sure glad and lucky to be at home. On my last post for the Cross Canada Blog Hop, i featured a nice Gerber daisy from the Artiste cartridge. Today i will show you how to do this. Its super easy, i promise you!
Recipe:
Cardstock
-Any color you would like, maybe a couple of colors? this is going to be the petals of the flower.
-A white daisy or colonial white, or any light color that coordinates with the other flower color.
-Brown, for the middle or you can use a brown embellishment in the middle of the flower.
Adhesive
-Liquid glass, just a small dab will work and that will dry quickly, or use what you like
Scorboard
or paper trimmer with a well that you can use ( i use my ctmh one, sometimes)
Cricut machine with the Artiste cartridge.
1. Sponge, distress (or not?) the edges .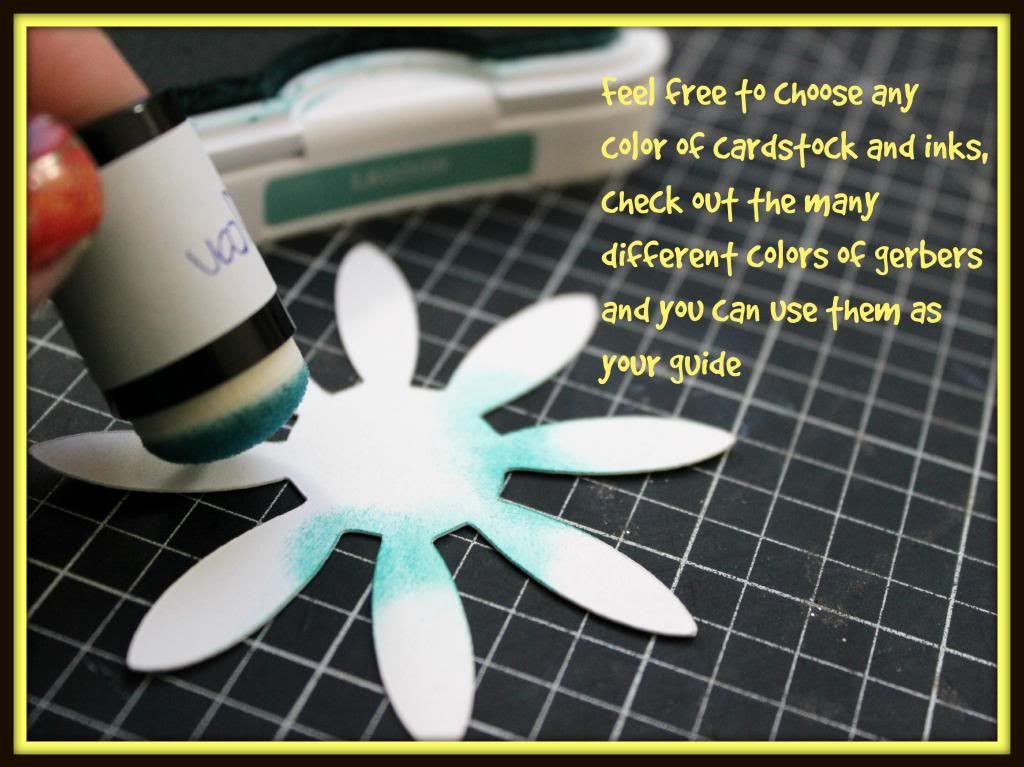 2. Grab your score board or your paper trimmer (with a groove, wire guides don't work very well).
3. Pinch the petals in the middle to fold them, curl them up a bit.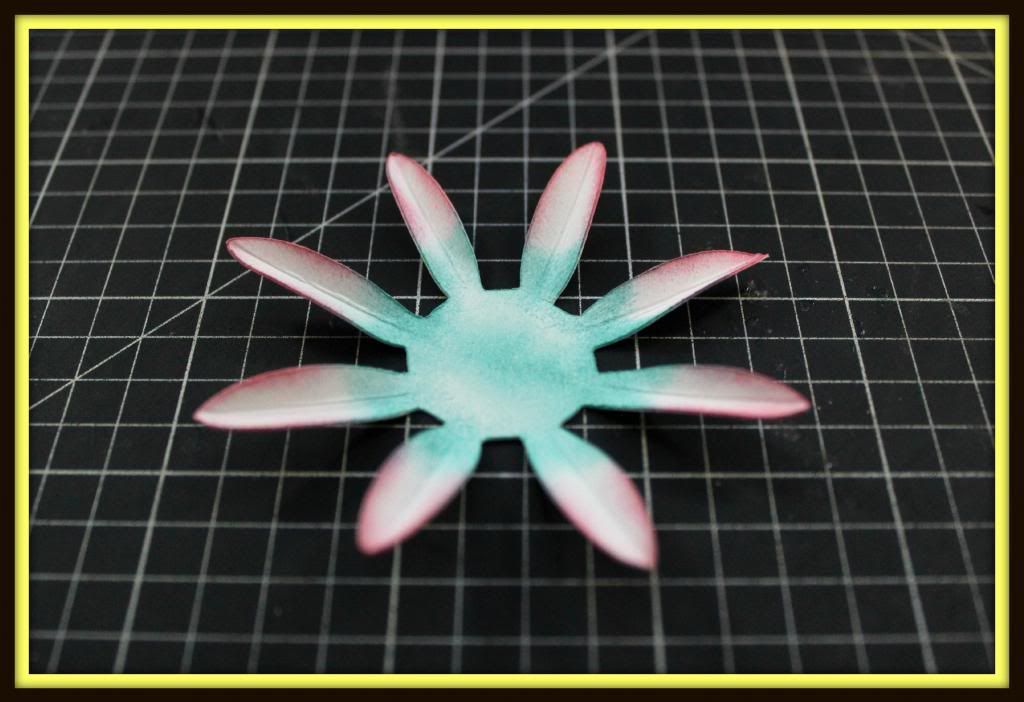 4. Place a small amount of liquid glass (my most fave adhesive) the the middle and place the next petals right beside it, take the next few and fill in the gaps, put it aside.
5. Take the little white centers and glue them in the same steps as above.
6. Place your dark center (brad, crystal or cut out cardstock), start bending the petals upwards and kind of fluffing them up, the trick to make them look thick.
Your done! Now you can place them on 3D items, cards, scrapbook layouts, attached wire and use them in a vase or frame, they are fun and easy to make. I cut out lots at one time, and spend a night making them on the couch watch a good show. -The colors above are used in contrast to define the layers.
If you make them please feel free to post them on my
facebook page
! i love to see your work.
Also if you in Calgary, the 2014 Technique class is open for registration Check here for the info