Hi everyone, It has been a long long time since i wrote..little did i know winter was going to be that busy. Wow!! Here is the monthly post.
Welcome to our March Blog Hop featuring card boxes. Did you know that you can create your own card boxes using CTMH products? Whether they are the My Creations Card Boxes, Journaling Boxes or cricut cuts, there is just so much more you can use these boxes for. To purchase any of the items seen in our blog hop today, contact your local consultant to place an order.
We hope that you will take the time to leave comments on our posts, as we love to get feedback from our viewers....whether it was something that you really liked or some new technique that was used that you would like to learn how to do....by leaving us comments, we get to hear what you like, and what you want to see. Thank you… now on to our hop!
If you have just hopped onto my blog, you can start here as this is a circular hop, but if you want to follow us across Canada then please start at the beginning and join Michelle at
My Creations with Michelle
. If you came from Famida of
Get Scrapping with Fami
then you are in the right place!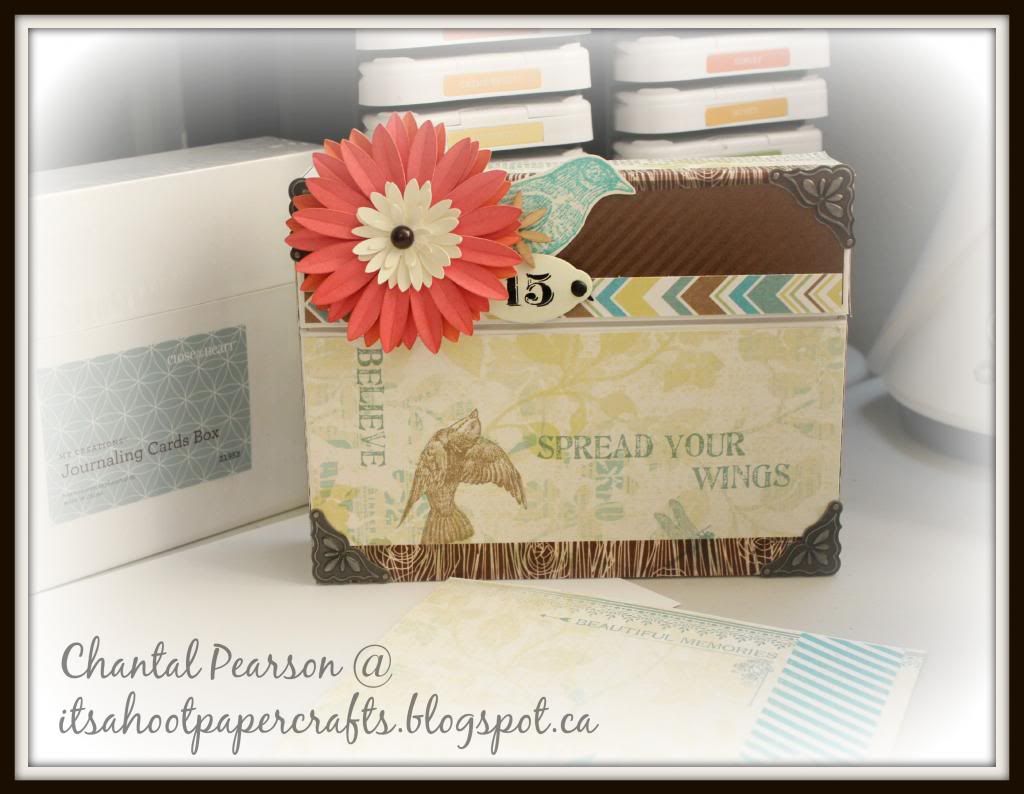 This super cute, was a project that we made in our team meeting. That is one thing i love about Close to my Heart, when ever we get together it is always so much fun. This is my take on our project. I made the nifty gerber daisy at the team meeting and i paired it with an older number embellishment, the vintage look goes with with the blue bird and the pop of pink, actually that flower has orange for the back petals. Im so in love with washi tape that i used some here, PS. close to my heart has the best washi tape ever (in my opinion :-) I can't get enough of the wood grain look.
This journaling box is a fun new way to show case your A2 size card or your picture my life set. It also comes with a center card stock riser so your back cards will be slightly higher then the front cards, or ditch it if you don't want it. No problem there :-)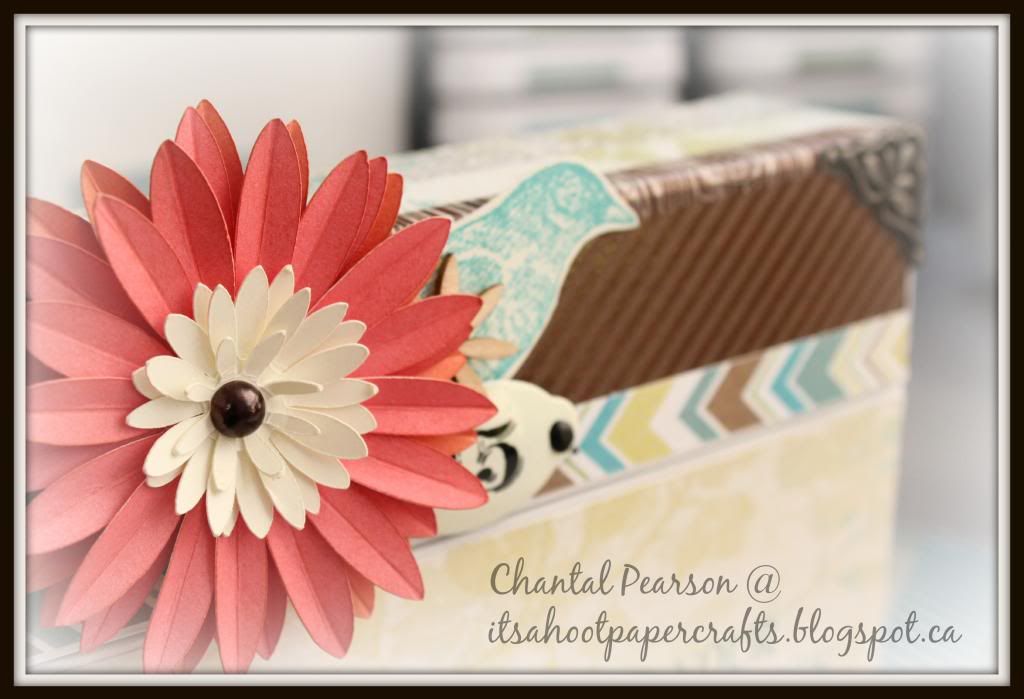 Here is a close look of the daisey and bird. I cut out 4-6 pink and then orange flowers on Art Philosophy at 3" in 2 colors and then i cut 3 x 1" of the same cut as the pink but in white. I scored the middle of the larger petals and the folded them slightly and used liquid glass (just a little) on each layer and then i fluffed them up a bit and stuck a pearl gem in the middle. I also use my heat gun on these kind of embellishments. They just stick down better, even the big flourished around 3D items. it works..i promise you. If you could/would make your own gerber daisy, what color or colors would you use?
Thanks for hopping along with us - we hope we were able to inspire you to get creative using some of the designs, products and techniques seen along the way. Join us again in April when we will be featuring creations from the third Cricut Cartridge, Artbooking. We hope you will join us again on April 15th, 2014.