Hi everyone,
Tis the time of year of busy and crazy and my favorite...family time. I have been getting many things ready for the new year and i have joined up with
Jamberry Nails
as an Independent Consultant. So with that i have not been blogging lately and got so far behind. But fear not! Today post is a fun gift i have made for someone special for Christmas.
The box is a crazy easy peasy easle card post it note holder box with drawers..haha say that 5 times. I actually got the instructions from one of my friends Kathy Skipper -
Click here
to see the how to video of this box - Thanks Kathy!!! i have made 3 so far.
Here we go.....
Welcome to our December Blog Hop featuring creations that we plan to give as gifts this Christmas.
To purchase any of the items seen in our blog hop today, contact your local consultant to place an order.
We hope that you will take the time to leave comments on our posts, as we love to get feedback from our viewers....whether it was something that you really liked or some new technique that was used that you would like to learn how to do....by leaving us comments, we get to hear what you like, and what you want to see. Thank you… now on to our hop!
If you have just hopped onto my blog, you can start here as this is a circular hop, but if you want to follow us across Canada then please start at the beginning and join Michelle Stewart at
My Creations with Michelle
. If you came from Kathy Skipper of
It's a Girl Thing!
This is the top view, i wonder what is underneath?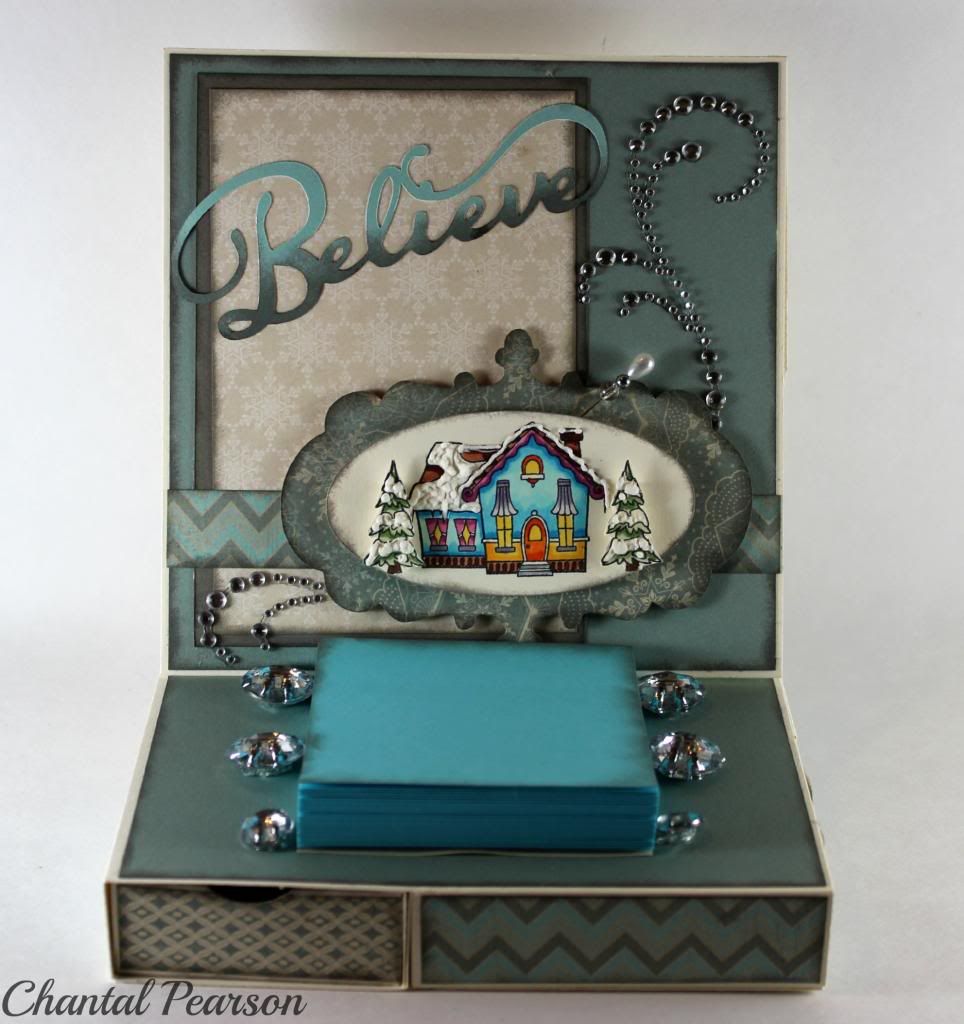 the easel is set up, pretty darn nifty!
And yep there are 4 drawers to hide little trinkets or paper clips, fun stuff.
Here is closed box, sorry no pictures of it opened yet. Maybe because it is not finished?
If you would like to make your own, feel free to head over to the link above and call me if you need paper supplies, thanks!!
Thanks for hopping along with us - we hope we were able to inspire you to get creative using some of the designs, products and techniques seen along the way. Join us again in the New Year when we will be featuring some of the products that will be retiring, so if you see anything you would like to create, this could be your last opportunity to purchase them. We hope you will join us again on January 15th, 2014.