I did..yep I can't believe it but I did it.....I actually used a different brand of Stamp and I am blogging about it. I bought the Martha Stewart butterfly stamp set, I loved the set and it was the perfect butterflies set.
That was a few years ago and ever since I started to use Close to my Heart brand stamps I gave away all my non-ctmh everything in scrapbooking "stuff" to a mom who wanted to scrapbook for her daughter but could not really afford it, This was a year and a bit ago..I kept one stamp set and that was this butterfly set. The clear stamps are very stiff, it was a bugger to get off of the carrier sheet and well, it stamps well enough, it is not as comfortable as the ctmh, which I think is more cushion, shape-able and most important pick up ink for a super even coverage, This stamp was kinda hard to ink.
Even though that I do still like it and I hope that you like what I did with this weeks Atlantic Hearts Sketch Challenge #21 You can find the sketch
here
. I still love my ctmh stamps the best, If you don't have an Idea Book let me know!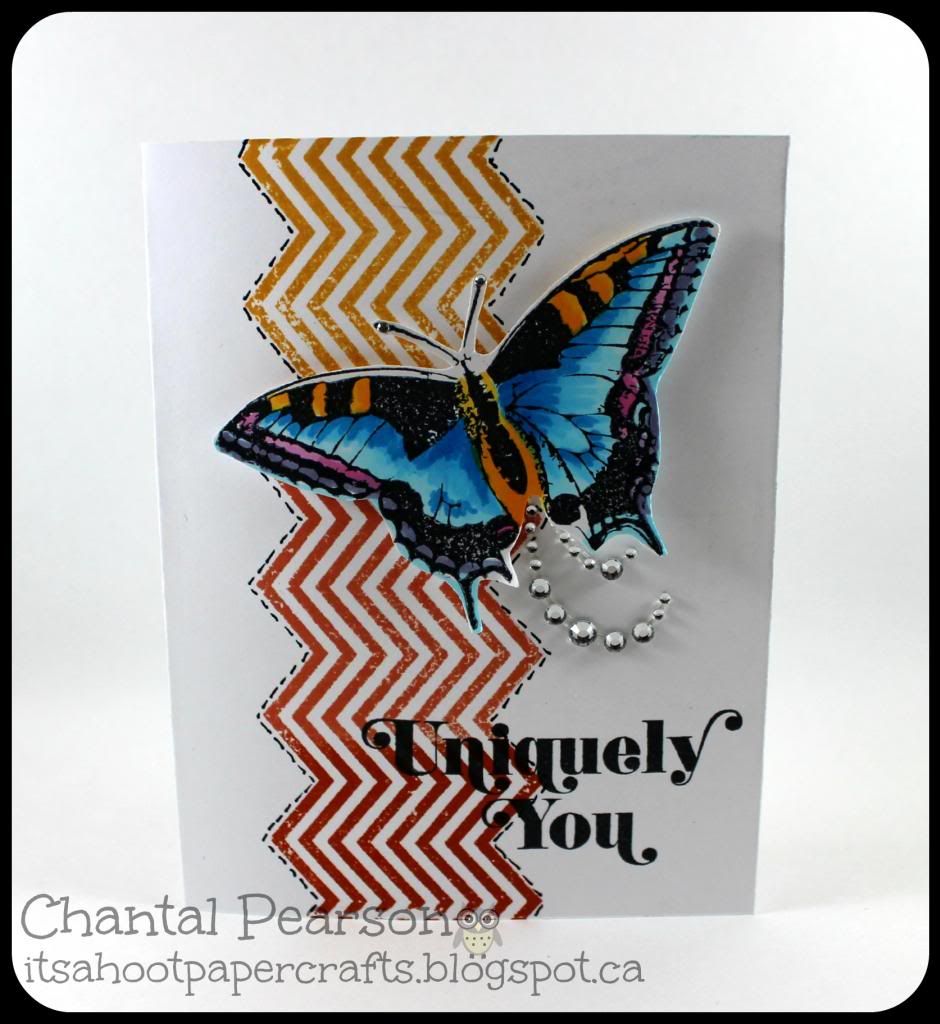 Only the butterfly is MS the rest are my trusty ctmh background stamp and July's stamp of the month, used for the sentiment. Colors used is ctmh (of course) Honey, Sunset, Autumn terracotta and black. The butterfly was colored by copic.
Thanks for reading and have a good week!