Hi Everyone!
This weeks
Atlantic Heart Sketch challenge
i made with a few of my favorite colors and all the littles ones are returning to School, i made this fun little card. I used a 2nd generation inking on the lace stamp (from the Artbooking Cricut Collection) and i used a
Honeycomb
set from the last idea book (you can still buy it :-)
Here is the sketch i worked from:
You're a Delight! Apple.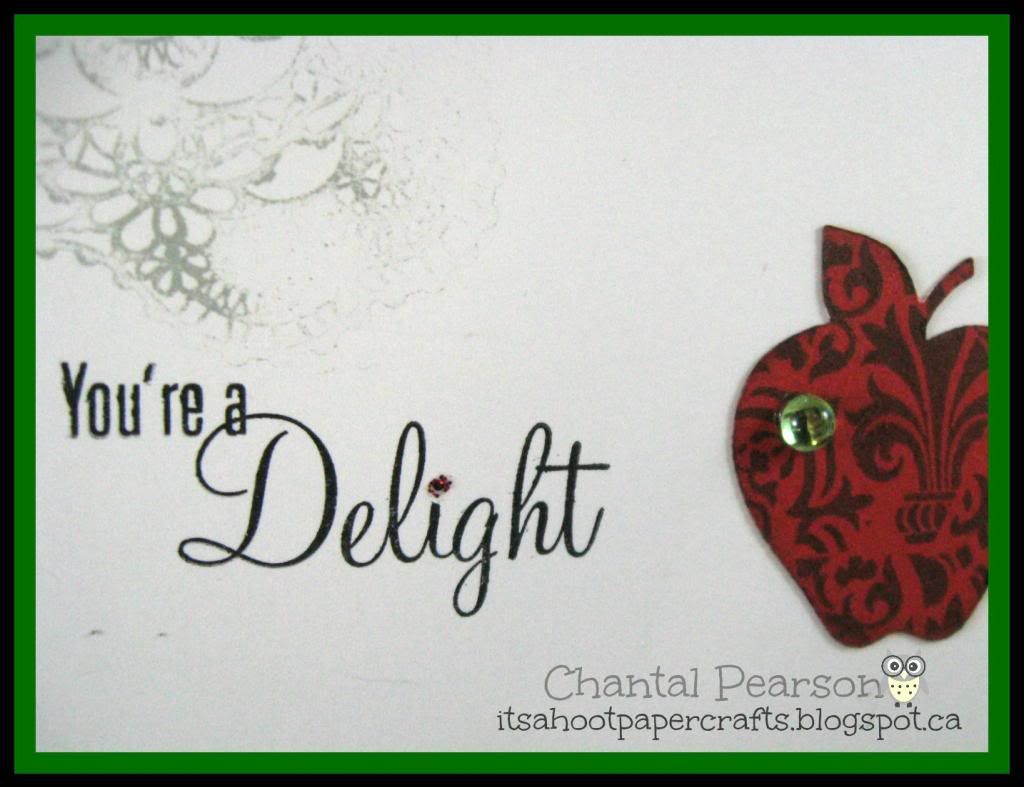 Here is another look of the lace i stamped. For an uneven 2nd generation stamped image i flipped my versamat with the foam side up and then i placed my scrap paper on there and when i stamped down i kinda did a rock n roll with the block and pressed down harder on some spots, right after i stamped my image on to the card before it dried (if it does and it is dye-based ink...just huff on it a bit). Added a some embellishments and WASHI tape.
Thanks for reading and Please feel free to comment, i love to read them!