Welcome to this weeks AHCS #8 aka
Atlantic Hearts Sketch Challenge
. I wanted to make something different since i have been creating so many cards, i have never decorated a canvas, i used this weeks sketch to decorate a canvas i had already but you can pick one up through me,
6x6" Canvas
, These are more or less the colors of my Ocean/Nautical themed living room, Since we just moved only a couple of months ago..it was perfectly fitting that Surfs up works in my living room too. I cut the sentiment at 2" and the sunburst 3 1/2" of off the artiste. It is by far my favorite cricut cartridge ever! Enjoy and please check out the recipe and if you need to your ingredients to make your own canvas art please click on any link in the recipe below.
AHSC #8
This is my take on the sketch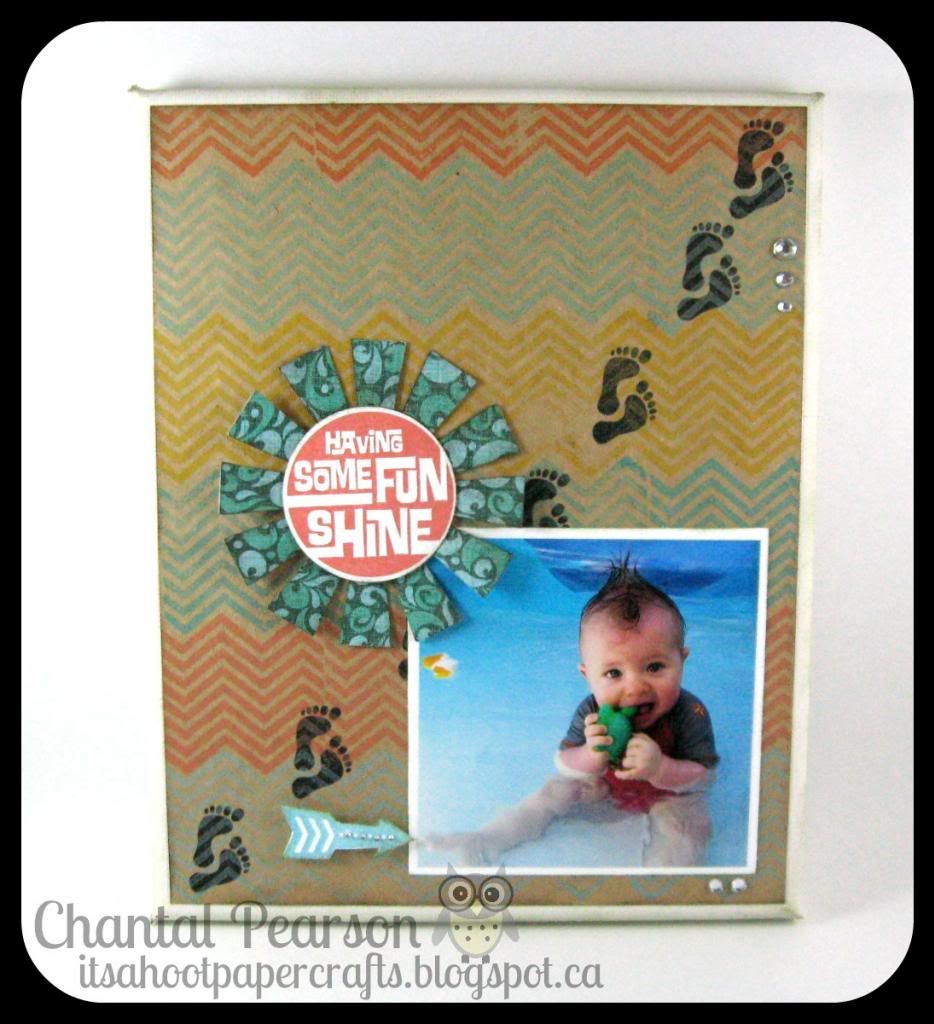 Recipe:
Paper pack:
12x12 Kraft cardstock
Surfs Up paper pack
(i used gently left behinds from the Surfs up WOTG)
Stamp sets:
Surfs up WOTG stamp set
In the Background stamp set
Stamp pads:
Cocoa stamp pad
Black stamp pad
Sorbet stamp pad
Crystal Blue stamp pad
Pigment ink towers:
Adventure
,
Whimsey
(for the bright background stamping)
Misc:
Clear sparkles
Round Sponge
I hope that you will make one too! i would love to see your canvas art. thanks for reading and please comment below...i LOVE reading them. night!
*News* Next month we will be offering you a wicked deal with the Canvas WOTG it will be more then 50% off!! WOW!! contact me asap to get your sooner then later, as these deals often sell out before the month is gone...Ask me about joining my monthly newsletter or part of the sales contact list (when i hear about an awesome CTMH sale, i send you the info asap)