Welcome to our April blog hop featuring a home Decor of our choosing.
These are the main features of this month project, the full recipe is below the pictures
Z1196 My Creations Memory Showcase (page 127) $3.95
Z1779 Houndstooth Alphabet (page 123) $4.95
X5935 Whimsy Cardstock Combo Pack (page 9) $14.50
We hope that you will take the time to leave comments on our posts, as we love to get feedback from our viewers...whether it was something that you really liked or some new technique that was used that you would like to learn how to do...by leaving us comments, we get to hear what you like, and what you would want to see. Thank you...now on to our hop!
If you have just hopped onto my blog, you can start here as this is a circular hop, but if you want to to follow us across Canada then please start at the beginning and join Michelle Stewart at
My Creations with Michelle
. If you came from Famida Ahmad of
Get Scrappin with Fami
then you are in the right place!

Here is a close up of different parts of the project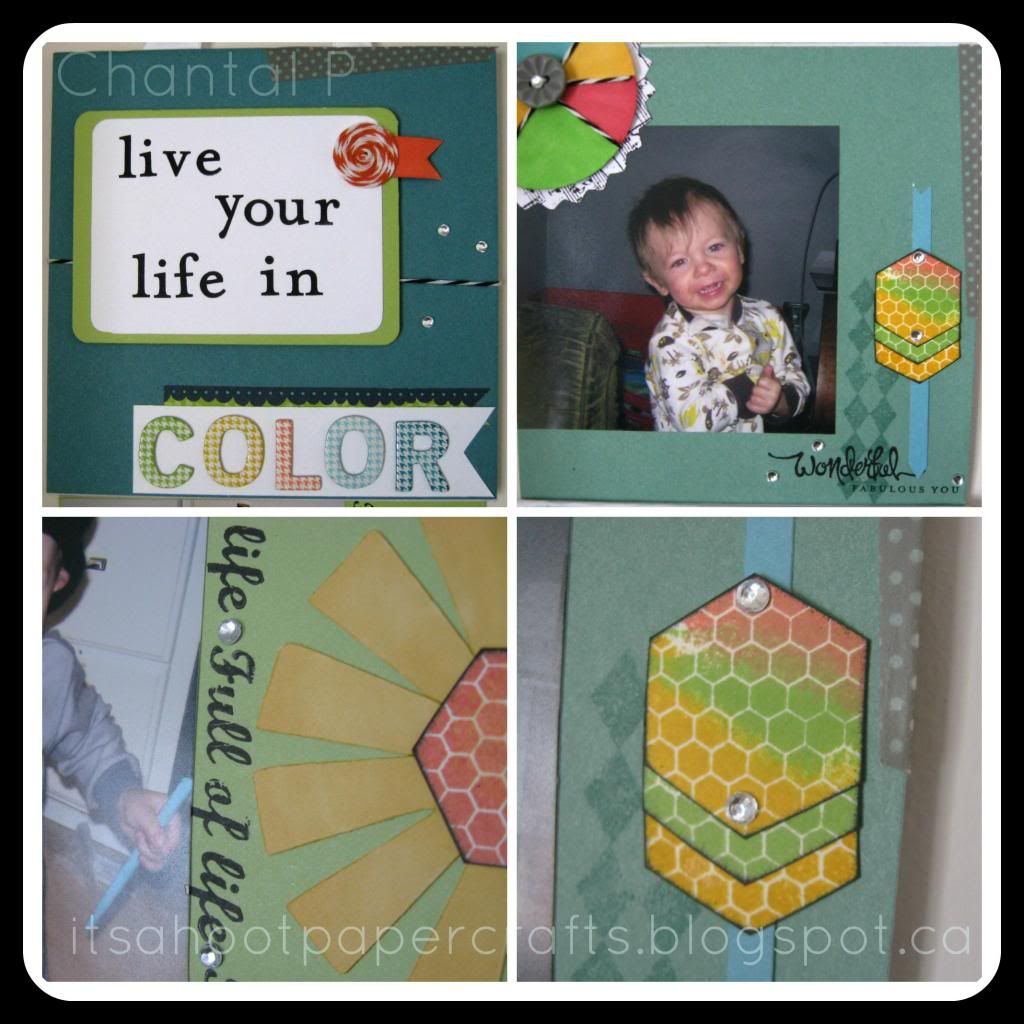 I was inspired by the wonderful projects our fellow CTMH Consultants made at the Album retreat, The memory showcase is usually kept on the table or used a book but I thought it would be fun to use as a hanging project. I kept everything in odd numbers and brought the colors from the top down to the bottom of the project to keep it natural looking. The washi tape, chevron and honeycomb are very popular right now and it seemed to match this very well. The brighter the colors are, the better right? If you see something you like and want to know how it was made...let me know :-) This was a lot of fun to make and i hope you will make one of your own. Let me show you how!
Base & Cardstock
Z1195 - My creations Memory Showcase
X5935 - Whimsy cardstock combo pack
X7163B - Chantilly Paper packet
1385 - White dasiy card stock
Stamp Sets
D1477 - Universal Backgrounds
C1533 - Fabulous You
C1497 - Pure Adventure
C1537 - Honeycomb
E1021 - Trinity Alphabet
Other
Z1790 - Cricut Artiste Collection
Z1787 - Slate Mini-Medley Accents
Z1701 - Neutral Assortment twine
Z1779 - Houndstooth Alphabet
Z1702 - Paradise Assortment twine
Z1817 - Slate Polka- Dot Washi Tape
Z1752 - Sparkles clear Assortment
Stamp pads
Z2165 - Juniper
Z2162 - Honey
Z2191 - Sunset
Z2197 - Pear
Z2117 - Crystal blue
44751 - Archival black exclusive ink
Your next stop on the Cross Canada Hop is
Nancy Klein
. If you get lost along the way, you can head to Michelle S of
My Creations with Michelle
, as she has the complete blog list
Thanks for hopping along with us - we hope we were able to inspire you to create your own projects using some of the designs and paper seen along the way. Join us again in May when we will be featuring some Canvas projects.